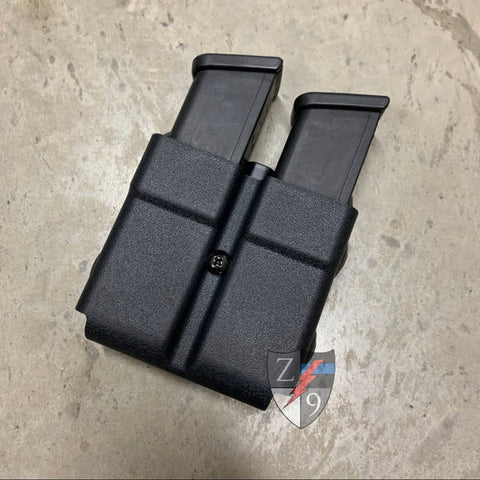 Zero9 Traditional Double Mag Holder - Style 4027
Do you want your bullets to face left or right instead of away from the body??  This double mag case is for you!  Traditional Style Double Mag Case - bullets can orient to the left or right depending on your preferred draw style.
Choose Tek-Lok for duty belts and trouser belts (NOT MOLLE)
Choose Molle-Loks for molle vests, molle backpacks etc (NOT BELTS)
These double mag cases can also combine with our AR mag cases for the combo.