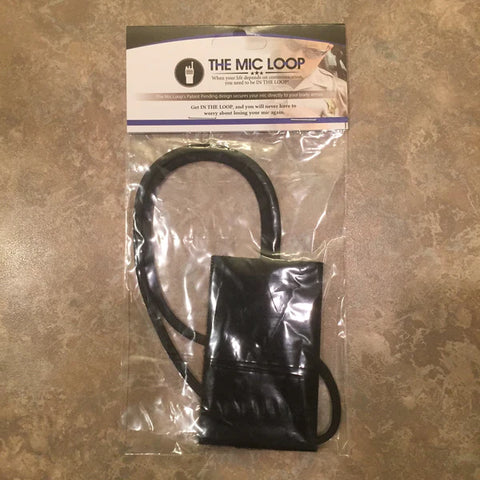 Zero9 Mic Loop
The Mic Loop is a 550 para-cord loop/Velcro construction which is design to attach to your inner body armor and secured with the adjustment strap. The loop threads through the opening in your uniform shirt and hooks to the mic clip of the radio. Secured properly your mic WILL NOT COME LOOSE. Whether you are chasing a bad guy or caught in a scuffle, The Mic Loop will secure your radio mic.

Each Mic Loop is hand-made, and assembled right here in the U.S.A. Made by cops, for cops.
Currently Available in Black.