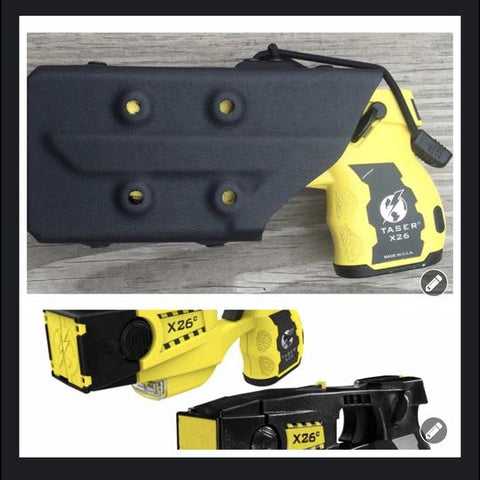 Zero9 Holster Taser X2 Holder with Malice Clips - Style 2013
Rugged Case for the Taser X26, X26P, X2 or Taser 7.  These cases are ambidextrous and available with 2 Malice clips.  The case protects the trigger and cartridge doors and is secured with a shock cord retention lanyard. 
The case can be mounted vertically or horizontally on  a Molle Vest (with Malice clips) .
***PLEASE DOUBLE CHECK YOUR TASER MODEL BEFORE ORDERING - EACH CASE IS SPECIFIC TO THE INDIVIDUAL TASER MODEL