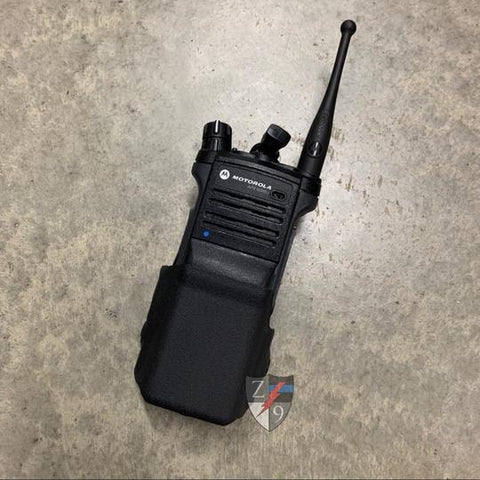 Zero 9 Holster Radio Holder For APX6000/8000 with Malice Clips - Style 5001
Secure case designed for Motorola Portable Radios. 
Rugged portable radio cases that will not wear out over time like stock leather cases or snap like the bikini style cases included with most Motorola radios.  These cases are secure, easy to clean and resistant to blood and chemical contaminants!