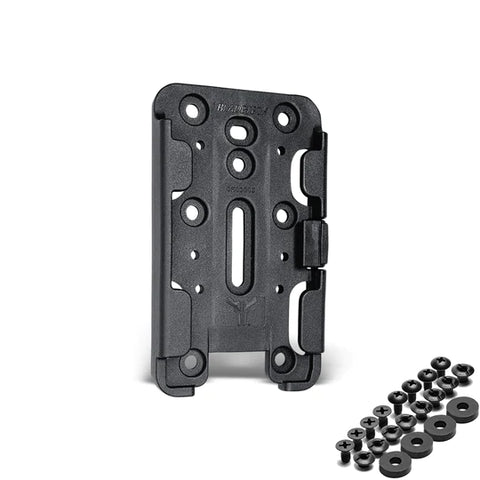 BladeTech TMMS Receiver Plate - BTTMMSRP
TMMS (Tactical Modular Mount System) Receiver Plate can be directly attached to the across multiple mounting platforms – belt, MOLLE vest, thigh rig, etc..  With the TMMS Receiver Plate mounted to your gear you can now use it with a corresponding TMMS Receiver Insert Plate. 
With this modular setup, quickly transfer gear from the belt to the vest to the leg or anywhere else you can stick a TMMS Receiver Plate.
Additionally, the TMMS can be canted rearward, neutral, or forward on the receiver plate or the insert plate.