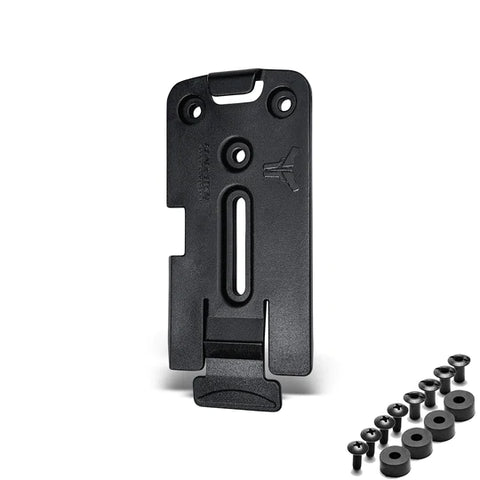 BladeTech TMMS Insert Plate Large - BTTMMSIP
TMMS (Tactical Modular Mount System) Insert Plate can be directly attached to the existing mounting holes of your Holster, Mag Pouch or compatible carry gear.  With the TMMS Insert Plate mounted to your gear you can now use it with a corresponding TMMS Receiver Plate. 
With this modular setup, quickly transfer gear from the belt to the vest to the leg or anywhere else you can stick a TMMS Receiver Plate.
Additionally, the TMMS can be canted rearward, neutral, or forward on the receiver plate or the insert plate.